We ARE Open!
We are not teaching group classes at this time – instead, we are offering private and small group sessions. Lucky is teaching in the mornings and Amanda is teaching in the afternoons, so please contact us individually for scheduling. Masks are encouraged but not required after May 1st, 2023. Please do not come to the studio if you are ill or you think you have been exposed to Covid. Please let us know if you have any questions.
We are so thankful for your continued loyalty!
With Love,
Amanda (405) 613-3808
amanda@pilatesbodyokc.com

Lucky (405) 406-1234
luckyjabara@mac.com
Pilates & Exercise Classes for Every Body
The Pilates Body in Oklahoma City offers a variety of class and training options to fit your needs and personal goals. From private, individualized Pilates instruction to group classes, our certified instructors will guide you through exercises to strengthen, tone and reshape your entire body with special emphasis to the "core."

Our Clients
We have many different types of people in our studio, and we are thankful for their contributions to our business as a whole. Our clients create a friendly and family-like environment. We work hard, but we also enjoy ourselves and learn from one another. Pilates does not require strength, coordination, flexibility, or previous experience in similar areas. All we ask is that you give it your best. Physical age and body type should not be impediments to the practice of Pilates. We have clients of all ages and body types. Currently, our youngest client is 14 and our oldest client is 79.


"In 10 sessions you'll feel the difference, in 20 you'll see the difference, and in 30 you'll have a different body" — Joseph H. Pilates

Our Instructors
We only have 2 instructors working in our studio, which helps us ensure the quality of our teaching. Amanda and Lucky have over 40 years of combined experience in teaching Pilates. We only teach Pilates, so we can focus on higher standards in our profession.


Owner Amanda Holt LeNaire, PMA® Nationally Certified Pilates Teacher
Balanced Body® Master Instructor in Comprehensive Pilates and MOTR®



Pilates Teacher Training, a Career Transition Program for OKC Ballet dancers
Amanda Holt LeNaire is now a Master Instructor for Balanced Body Pilates Education, which allows her to offer Pilates Teacher Training to others. Currently, she has taught over 30 OKC Ballet dancers to teach Mat and Reformer Pilates. This teacher training program will allow the dancers to supplement their income during the season, teach Pilates in their offseason, and have a successful career in Pilates teaching after they retire from dance.

Pilates Body & OKC Ballet
We proudly support Oklahoma City Ballet! We have donated well over 3,000 hours of teaching to the Pilates training and rehabilitation of students, dancers, and staff of OKC Ballet. Amanda, Lucky, and the company dancers in the Pilates Teacher Training Program at The Pilates Body have taught Mat classes to the summer intensive students at the ballet as well. Lucky was an original member of the company and Amanda studied under Yvonne Chouteau, so The Pilates Body has a long legacy of dance in their history.

Pilates Body & the Community
We have donated hundreds of hours to local schools and organizations. We are happy to donate private Pilates lessons or classes to your next auction or fundraising event. Please contact Amanda at 405.613.3808 for more information.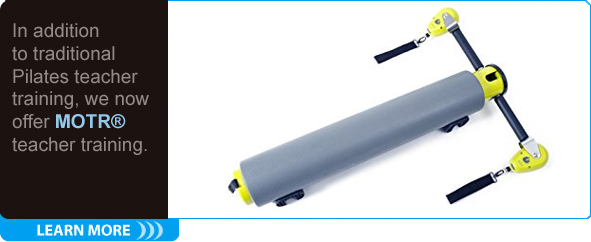 © 2023 The Pilates Body. All Rights Reserved.